The Conference

Cultural Center
•
Halls, Facilities & Equipment
•
Our Events (Greek version)
•
Application Form - Regulations of Operation
About the region:
The City of Patras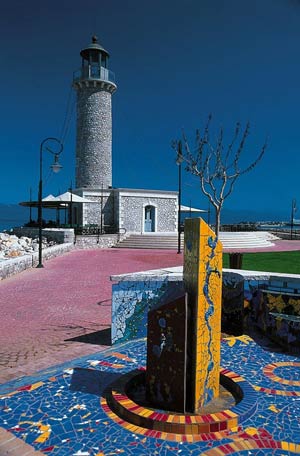 P
Patras, the capital city of the Prefecture of Achaia and of the Region of Western Greece, is located in the NW Peloponnese; it has a population of a quarter of a million and is linked with all the major cities of Greece and Europe via land, sea and air. It is an interesting and attractive city for residence, where the archaeological sites are blended harmoniously with the contemporary and lively rhythms. The city's history goes back to prehistoric times and the Mycenean civilisation. The city was created with the union of three agricultural districts (Aroe, Anthia and Messatis) and was named after Patreas, leader of the Achaians who settled in the area during the 12th century BC. In the 3rd century BC the Achaians formed the famous Achaian Confederation, which brought the city to prominence. During the Roman times the city flourished, since it won the favour of many Roman emperors and became a cosmopolitan centre. In the 1st century AD Saint Andrew lived, taught and martyred in the city and since then he is considered as its Patron Saint.
During the 19th and 20th century, Patras became an important commercial and industrial centre and the main exporting node of Greece to Western Europe.
Today the city of Patras is an important cultural centre where the University plays a leading role.
Web Site of the Municipality of Patras:
http://www.patras.gr/en/index.asp
Web Site of the Info Center of Patras:
http://www.infocenterpatras.gr/index_en.php