•
Halls, Facilities & Equipment
•
Our Events (Greek version)
•
Application Form - Regulations of Operation
The Confrence & Cultural Center

T
he University of Patras, which is the third Higher Educational Institution in the country in terms of student number, academic departments and personnel, has planned and built within the University Campus the Conference and Cultural Centre (C.C.C.) aiming at contributing towards a better and more effective organisation and management of scientific and other conferences, as well as towards the further cultural development of the greater region of Western Greece. It is the University's ambition that the Centre becomes a pole for international conferences and the main tool for the development of the cultural life of the region.
More specifically, the purpose of the Conference and Cultural Centre is the organisation of conferences, symposia, seminars, musical, theatrical and other cultural events, in co-operation with the Municipality of Patras, the Ministry of Culture and other Institutions such as the Music Hall of Athens, the National Opera House, the National Theatre, regional theatres etc., as well as the assignment of its premises, after the submission and acceptance of an application, to public or private entities for organising similar events, according to the
rules and regulations
under which it will be operating.

About the region

Maps and premises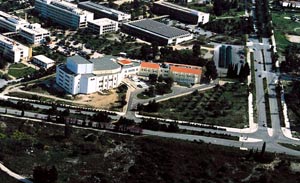 M
anaging Committee
of Conference and Cultural Centre:
President:
Professor Christos I. Bouras, Rector
Members:
Professor Markos Marangos
Vice Rector for Student Affairs


Vassilios Pappas
Professor, Department of Architecture


Vassilios Kostopoulos
Professor, Department of Mechanical Engineering & Aeronautics


Anna Fterniati
Assistant Professor, Department of Primary Education


Ourania Bousiou
Director, Directorate of Public Relations and Extroversion
Administration:
Coordinator of Conference and Cultural Centre:
Vassilios Kostopoulos
Professor, Department of Mechanical Engineering & Aeronautics